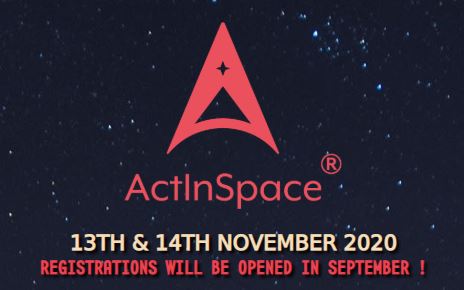 Take part in Act In Space Sweden Hackathon on the 13th-14th of November 2020, semi-finals in Luleå  & Trollhättan/Gothenburg.
The registration will be open Sep 12th.
The Global Act In Space Final will be organized in January 2021 in France.
Please observe that due to the Covid19-situation changes can be made.