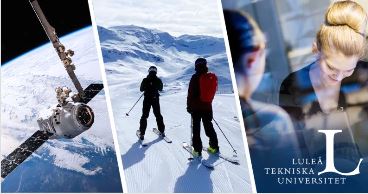 The leading Space University in Sweden – Luleå University of Technology (LTU) is opens up for 5 new positions in the space area. All are located at Space Campus in Kiruna and connected to the RIT2021 project in one way or another.
Take the oportunity to join our space community located in one of the hottest space regions in Europe. Right now new rockets motors are being tested and very soon they will launch satellites into space from Esrange Space Centre.
Application deadline is January 10, 2021.
– Researcher Position in Rocket Propulsion Systems
– PostDoc Position in Flight Safety Analysis and Trajectory/Demise Modelling for Satellite Launches from Esrange
– PostDoc Position in Rocket Propulsion Systems
– PostDoc Position in Small Satellite Systems